I don't know what it is, but something about a tailored suit always gets to me. Even better if the guy wearing the suit is also wearing glasses and/or {ah yeah} is a
sadistic seme
. Throw a little magic in? Bonus.
Not a lot of the guys in my own stories so far have worn the glorious tailored suit. Jesse from
Chasing Winter
didn't like them, but he wore one once, and Keith made sure to jump him good in that scene. Nick almost always had a suit on in
One Shot
, but it was more of a cute "I'm trying to emulate my mentor" kind of thing. As far as suit-imagery goes, his mentor Greg painted a more powerful image for me, which is a shame because he doesn't have a story. heh.
Paul
, though... Man, he was a lot of fun to write. Cool, calm, always in control. Until Kian came along and set his whole world on fire, anyway. And
Anne Cain
made sure he rocked that suit on the cover: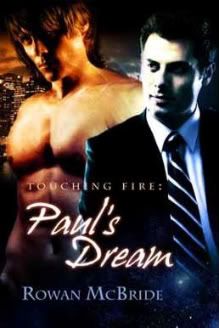 Never get tired of it, so this month's Feed the Fetish is full of men who also rock their suits:

Sakurazuka Seishiro by ~Eriko-chan on deviantART
Seishiro, from
Tokyo Babylon
and
X/1999
. Smoking's not good for you and truthfully neither is he, but I still love him.
***


Soon by ~Rai-daydreamer on deviantART
Big guys look good in suits too. :D
***


shooting 31.05.2009with smun13 by ~phenomdesire on deviantART
No jacket, but he has
glasses
in his
mouth
, so I'm giving him a pass. ;)
***


At your services by *heise on deviantART
Dom in a suit... submissive in a suit... It's all good.
---
So, who's your favorite suit?